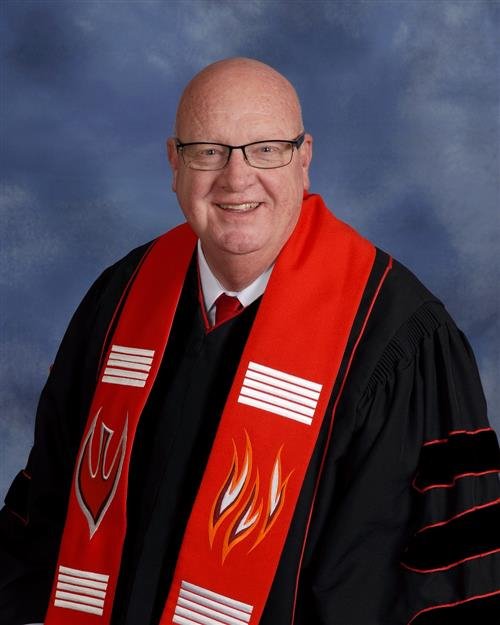 An Update from Dr. Phil
Dear First United Methodist Church Community,
Greetings to you in the name of Jesus!
We have made it to day 63 as we deal with the Coronavirus and its profound effect upon all of our lives.  I want to begin this letter by letting you know that all eyes are on re-opening for worship and other activities.  A First Church Re-opening Task Force is being organized to follow the guidelines from denominational, medical and governmental leaders.  This group will make the critical decisions about our reopening.  However, as you can imagine there will be important changes the Task Force will be considering.  Let me share some of them with you.
In re-opening, we definitely want to follow John Wesley's first rule – 
Do No Harm.
 We care about our vulnerable populations.  Therefore, the following will want to consider staying safe at home for a while longer, even when the church re-opens.  These persons include:
Individuals over 65

 Persons with underlying health conditions (high blood pressure, chronic lung disease, diabetes, obesity and asthma)

Persons whose immune system is compromised.  (e.g. cancer, chemo and radiation therapy)
When we return all attendees will need to wear a mask during the entire gathering time.  I want to encourage you to go ahead and begin to procure a mask on your own.  The church will have limited masks incase someone forgets theirs or we have a guest.  Masks continue to be at a premium so please do not depend on the church to provide masks.
You will find upon your return to church that several washing stations are set up.  We want to encourage you to wash your hands often at least using hand sanitizer but nothing beats a good 20-second washing with soap and water.  
Worshipping together will also mean social distancing.  Limited numbers of people will be able to worship at any one time.  We anticipate that in-person worship will be limited to less than 30% of where we were prior to the COVID-19 outbreak. 
You will notice that bulletins, hymn books, sermon notes and other items that are normally available will no longer be in use.  Also, you should anticipate an absence of singing for the first month or two.  These are part of the changes that we will experience as we return but nevertheless, I am eager to get back to our in-person gatherings that we have enjoyed throughout our lives. 
 
Sadly, as I write this, I cannot give you an anticipated date for our re-opening.  Please pray for the Re-opening Task Force as they make important decisions that will ensure the safety and health of us all.
 
Please continue to remember the following:
The Church Office is able to receive only your phone calls at 227-7430.

Continue to make contact with others each day by your phone calls, notes and cards.
Please utilize the "Delivery Team" to have someone get your groceries, pharmaceuticals and other necessities by calling 227-7430.
Again, I want to ask you to please consider getting your tithes and offerings to the church as it prepares for our re-opening.  We began very strong in our support but over the last couple weeks, we have seen a significant decline. The church continues to have utilities, mortgages and is providing outreach to so many areas locally and around the globe. Remember, you can donate electronically on this church's website.  Thank you for your support!
My family, together we truly are making positive impacts on our community and around the globe.  There is a light at the end of the tunnel and soon we will be able to stand shoulder to shoulder giving thanks for the victory through Christ our Savior!